When guests and family come over to your home, among the first things that catch their eyes is your front door. Your entry door says a lot about your style and can tie together all the other components of your exterior. One way to make this part of your home more appealing is by adding sidelights.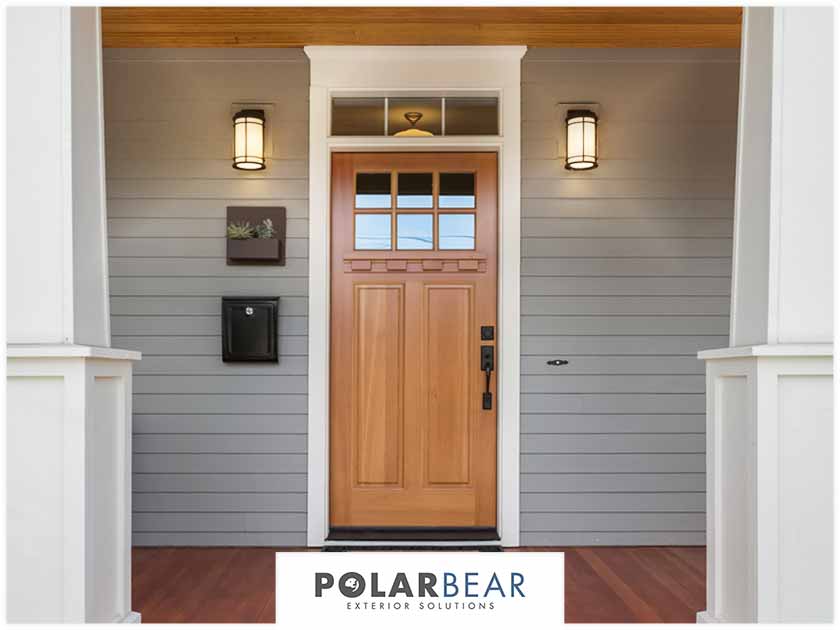 Discover the benefits of installing an entry door with sidelights from a trusted door and siding contractor.
Sidelights
Sidelights refer to windows found next to doorways. They are available in a wide range of colors, styles, shapes and sizes to complement every home style. You can even have the style of your sidelights made to match your door's decorative glass.
Benefits of Entry Doors With Sidelights
Enhanced Natural Light
An entry door with sidelights will further illuminate your interior spaces. Natural light can make your home look bigger, airier and fresher. It can boost your mood and productivity as well as help you sleep better. Also, you'll enjoy more savings on your energy costs since you don't need to depend on artificial lighting as much.
Added Appeal
A front door with sidelights will make your home stand out. If you're thinking of ways to increase your home's appeal or value, you should consider this feature. Your friends would surely be impressed with a beautiful doorway. It's the same for prospective buyers if you're thinking about selling your home in the future.
More Expansive Outdoor Views
Sidelights are not only there to improve your door's appeal. They can also give you an expansive view of the outdoors. You'll immediately see who's behind the door as well without looking through your door's peephole.
Whether you're looking for a reliable door or window contractor, you can turn to Polar Bear. Call us at (425) 290-5579 or fill out our contact form to get a free estimate. We serve clients in Seattle and the surrounding communities.