Siding occupies the largest portion of the exterior and is one of the most crucial parts of a home or building. It is responsible for protecting the residents and personal belongings from harsh elements, such as heavy rainfall, hailstones, snow, ice and strong winds. There are many siding materials designed to withstand the elements. In this article, a siding and window contractor discusses what storms do to different types of siding.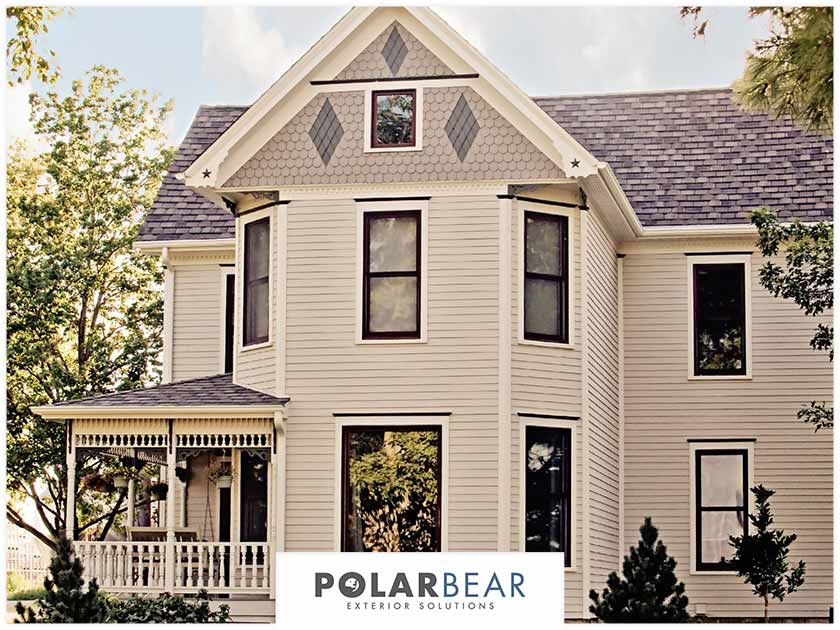 Vinyl Siding
Vinyl is a common material used for exterior wall cladding. If you have vinyl siding, the most common signs of storm-related damage to look for are cracking and chipping. Splits or cracks that run parallel to the siding are typically found midway through the panel, between the valley and ridges. Chipping, on the other hand, is normally found at the bottom of a panel ridge since the area has no inward flexibility. You may notice affected parts take the shape of a semicircle.
Paint Damage
Chips, cracks and discoloration are the common indicators of storm damage to the exterior paint. Chipping is typically caused by hailstones and other wind driven debris that cause the paint to crack or peel away. Make sure to call a siding contractor if you find small, black marks on your paint after a storm event. They will help you repair or replace, depending on the extent of damage, your siding in a timely and efficient manner before any issues take place.
Stucco Damage
Stucco is generally resistant to light and moderate weather. However, a storm with strong, high winds and torrential downpour can cause damage to stucco. One thing to look out for are holes punched into the stucco material. It is important to have a professional properly inspect the condition of your siding after a storm if you suspect damage.
Fiber Cement
Fiber cement is a strong, durable material. James Hardie manufactures high-performing fiber cement siding and trim engineered to stand up to the most severe weather conditions, and offers a spectrum of colors and style to fit your aesthetic needs. James Hardie created the HardieZone® system after studying the long-term effects that different climates have on siding. It can help you determine the right product for your region — from wet, freezing conditions to hot, humid temperatures.
Polar Bear Exterior Solutions is a premier source of home improvement solutions in Seattle. From siding installation to re-roofing and Polar Bear windows replacement, our team of professionals has got you covered. Call at (425) 290-5579 or fill out our contact form to set up an appointment. We look forward to transforming your dream home into a reality.