There's no way to predict when your roofing will break down and require a replacement. Sometimes it happens at the most unfortunate time when you're not prepared to shoulder the expenses of a roof replacement project. In situations like this, one of your best options is to hire a roofer that offers financing options.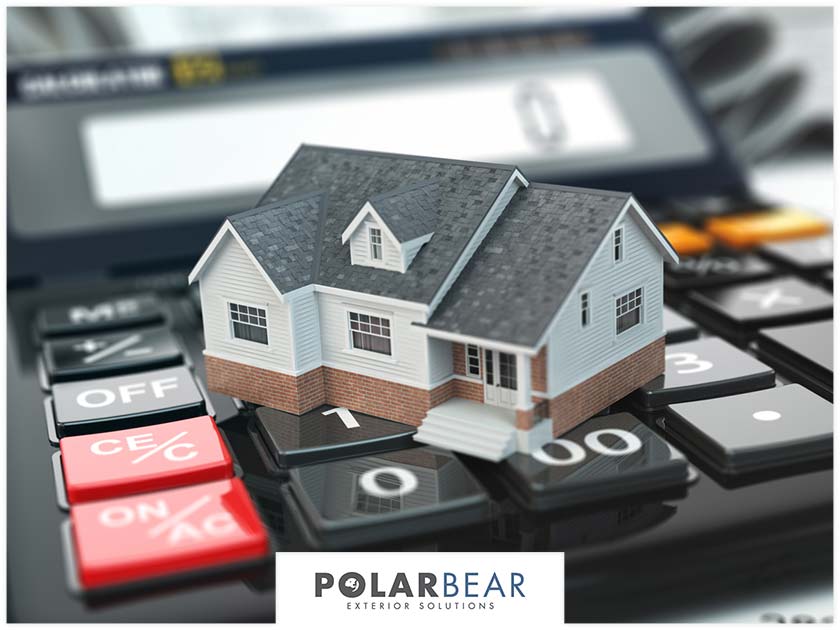 In this post, Polar Bear windows and roofing specialists list the top reasons why you should choose to hire a contractor that can offer you financing options.
Options are good
A roof replacement is often an unexpected and sometimes costly investment. About half of all roofing projects are financed…so breathe easy and know there is a way to get your project completed with affordable payment options.
There are generally two type of financing available. These include same as cash options that allow you to install your roofing project now and have no payments and no interest accrue for 6 months or even 12 months after project completion. These are typically described as "6 months same as cash" or "12 months same as cash" and often require no down payment to get your project started.
There are also term or fixed rate plans. These plans can be anywhere from as few as 36 months up to 180 month terms and come with competetive interest rates as well.
One good thing about financing options is that the terms are typically easy to understand. Contracts are not too long and complicated, so they tend to be less intimidating. Nevertheless, make sure to still take your time in reading the details before signing any agreement. Be sure to talk with your project evaluator to understand all of the options, terms and conditions.
Competitive Rates
You can expect a variety of financing options that fit different budget sizes. Of course, similar to when you're hiring a siding contractor, it's important to check the rates and terms knowing that this is a great option to get your project handled.
Fixed Monthly Payments
Enjoy fixed monthly rates when you avail of one of your roofer's financing options. Unlike other types of loans where repayments fluctuate depending on various factors, the financing options offered by roofing companies won't leave you in shock every month. This allows you to effectively plan your monthly expenses, so you won't have to deal with varying amounts from month to month.
Polar Bear has a reputation for excellent home improvement services. Whether you're looking for a siding contractor or a roof installer, you can count on us to deliver quality results. Call us at (425) 290-5579 or fill out our contact form to request a free estimate. We serve customers in the Greater Seattle area from Tacoma to Bellingham.