Your doors play a huge role in improving your home's value and curb appeal. The door style you'll pick will greatly impact your home's overall appearance, which is why it's important to pick the right style that fits your home. One of these suitable options are French patio doors which fit various kinds of home styles. In this post, Polar Bear Exterior Solutions, the leading door and roofing contractor, shares why French patio doors are a great addition to your home.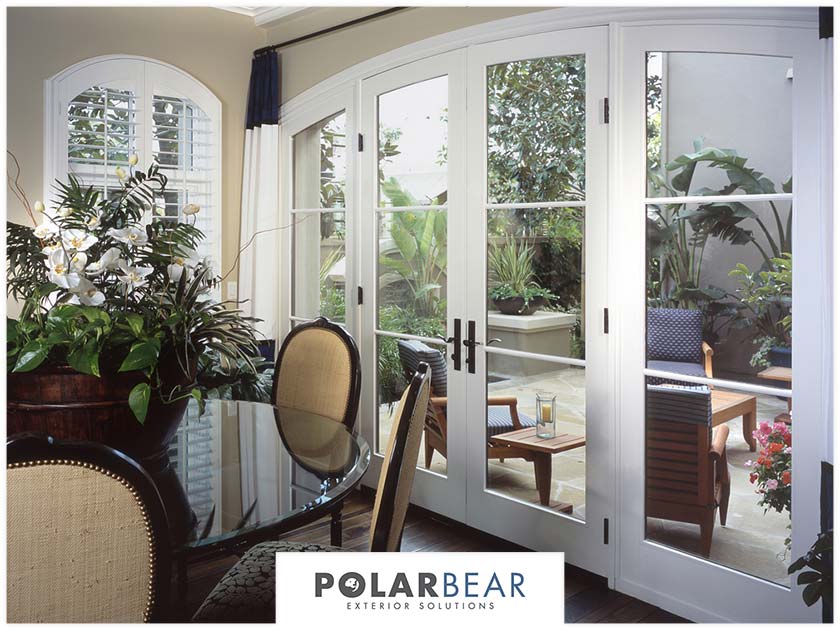 Offers Rich Lighting
One of the greatest advantages of French doors is its ability to open up a room due to the amount of natural light it allows in. This is possible if you have fiberglass French doors, or if it has a glass panel. This allows your living space to feel bright and less enclosed. This is especially helpful for your living room and dining spaces.
While some could argue that open concepts can help increase your living space, your door and siding contractor would tell you that installing a French door is a more convenient, and economical option, rather than having to tear down your home's walls.
Increases Your Home's Value
Did you know that a front door replacement project is one of the best ways to improve your home's value? It's also one of the remodeling projects that gets you the most out of your investment. Granted, they could have a steep upfront cost, but the benefits and value it brings to your home makes it a great, long-term investment that will pay off.
Polar Bear Exterior Solutions is a premier source of home improvement solutions in Seattle. From siding installation to re-roofing and Polar Bear windows replacement, our team of professionals has got you covered. Call at (425) 290-5579 or fill out our contact form to set up an appointment. We look forward to transforming your dream home into a reality.