Choosing a siding material should never be taken lightly. After all, new siding will not only give your home a beautiful, finished look that increases its value and curb appeal, but more importantly, it also acts as a protective barrier against the elements.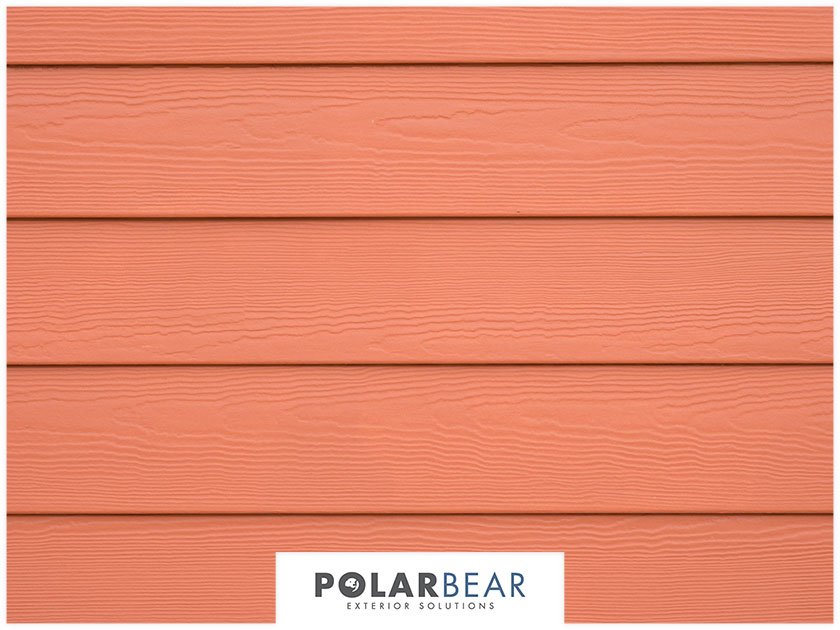 Today, more and more homeowners are opting to use fiber cement for their homes due to its many positive qualities. In fact, a recent study shows that fiber cement siding is being used in many newly built homes and James Hardie siding is the #1 choice of replacement siding in the country today. In today's post, trusted siding and window contractor Polar Bear shares the major benefits of choosing fiber cement as the siding material of choice.
Durability and Damage Resistance
Fiber cement siding is extremely durable. Ask any reputable siding contractor and they will tell you that fiber cement is one of the most durable siding options available in the market today and is certainly worth the investment.
James Hardie products are specifically engineered to withstand damage from moisture and rot, and will hold their own in heavy rain and intense sun.
In case of fire, fiber cement will protect your family. Fire feasts on wood and melts vinyl but James Hardie siding will not ignite when exposed to direct flame.
Because its wood, OSB or wood-composite siding can be pecked by birds and damaged by insects. James Hardie siding offers little to appeal to birds and insects and won't be eaten by termites.
James Hardie fiber cement siding resists the impact of hail and windblown debris and is designed to perform in extreme heat and cold.
ColorPlus Siding
James Hardie retains the beautiful look of wood and with ColorPlus it is one uniform color. A baked-on factory finish is a very attractive look. ColorPlus is a proprietary finish applied in a controlled factory setting to provide a brilliant and lasting paint solution.
Easy Upkeep
Fiber cement siding is also a breeze to maintain. Spraying it with a garden hose every six to 12 months is all it takes to clean it. An inspection of the joints every few years is also recommended. If the paint finish of your fiber cement siding is factory applied, you can expect it to last 15-20 years!
From replacement Polar Bear windows and doors to fiber cement siding and repair, our team of experts has what it takes to get the job done right. If you live in King, Snohomish or Skagit County, feel free to give us a call at (425) 290-5579 or fill out our contact form to get a free quote.