Today, there are many window styles to choose from – from double-hung windows to sliding windows to fixed windows – and it can be difficult to decide which one is best for which location in your home. Despite the variety of options available in the market today, casement windows have remained hugely popular. In today's post, your trusted window and siding contractor Polar Bear explains the four major benefits of choosing casement windows for your home.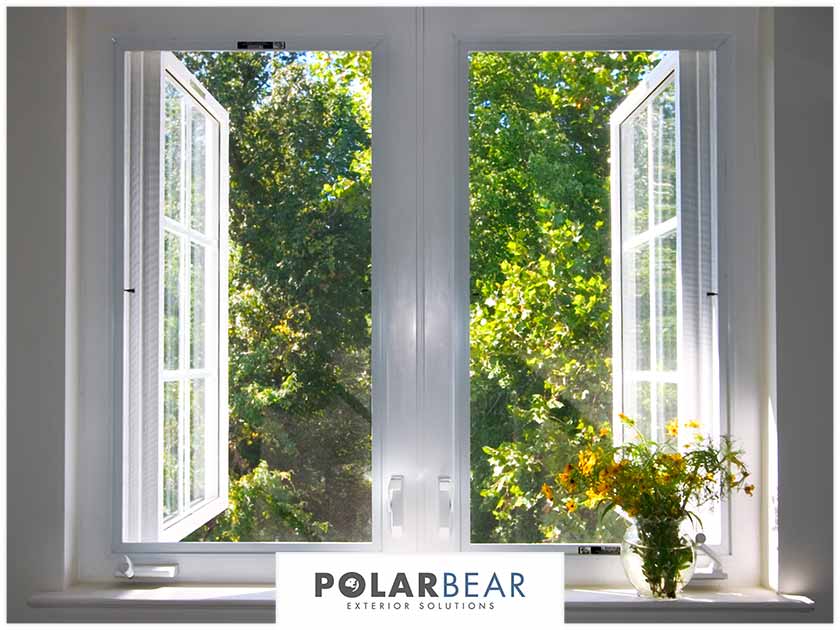 1. Superior Ventilation
Double-hung windows are another popular choice for homeowners in the United States. But unlike double-hung windows which only open about halfway, casement windows open all the way for superior ventilation. If you live in an area where houses are built closely together, casement windows are definitely a good option if you want your home to have the ability to harness a side breeze.
2. More Secure
If you ask a window and siding contractor what window style offers superior security features then they will probably recommend casement windows. Casement windows feature hook-shaped casement locks which are embedded directly onto the frame which offer superior protection. If you are nervous about break-ins in your neighborhood then casement windows are a solid option.
3. Energy Efficiency
The strong locking mechanism featured in casement windows creates a strong seal that keeps wind, rain and snow from penetrating the interior of your home. With casement windows, you do not have to worry about drafts which can cause your heating and cooling bills to increase.
4. Versatility
Many homeowners face the challenge of finding a window that compliments the architectural style of their home. With Polar Bear windows you don't have to worry about that. Casement windows from Polar Bear come in a wide variety of designs, shapes and colors so you are sure to find something that will look good in your home.
If you are looking for an experienced window contractor to install casement windows for your home then you've come to the right place. If you live in the areas in and around Seattle, including King and Snohomish and Skagit counties, be sure to give Polar Bear a call at (425) 290-5579 or fill out our contact form to request a free quote.