A roofing system acts as the home's first line of defense against the elements. This is why your choice of roofing materials can make a huge difference in your sense of security against the elements, which is why it's important to conduct thorough research before choosing your best roofing product. According to top roofers, one of the most popular roofing materials on the market are asphalt shingle roofs.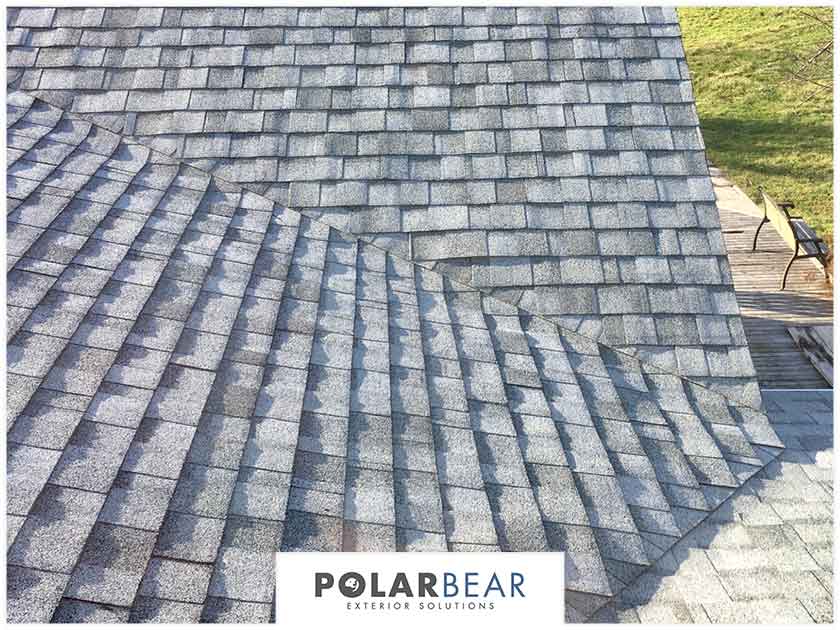 In this post, your trusted roof replacement contractor, Polar Bear Exterior Solutions, shares the essential components of asphalt shingle roofs.
Asphalt Shingles. This component provides the first water-shedding barrier that protects your home from water infiltration. The fiberglass shingle is made with a protective resin that prevents water and moisture from entering your home. These shingles are fire resistant, wind resistant, tear resistant and ready for the toughest elements.
Underlayment. Your roofer will tell you that the underlayment serves as a secondary layer in case your asphalt shingles fail. It can be found between the roof and the deck. This synthetic underlayment is both water resistant and tear resistant and will act as a secondary barrier against leaks.
Flashing. Roof flashing is galvanized steel that directs water away from areas of the roof that meet walls or dormers or chimneys or vents. Roof flashing is required to prevent water from getting underneath your shingles.
Venting. A roof that breathes is shown to perform better and last longer. Ridge vents in conjunction with lower intake venting allow good air flow keeping the attic cooler in summer and drier in the winter.
Polar Bear Exterior Solutions is a premier source of home improvement solutions in Seattle. From siding installation to re-roofing and window installation, our team of professionals has got you covered. Call at (425) 290-5579 or fill out our contact form to set up an appointment. We look forward to transforming your dream home into a reality.