There is a trend that is currently taking the home improvement scene by storm: mixed-texture looks. Much like in fashion, mixing and matching different textures and styles has long been used to create a more interesting look. For your home's exterior, this means choosing two or more siding textures to give the outside of your home that extra oomph. In today's post, trusted siding and window contractor, Polar Bear, shares three tips to help you pull off the look and make your home the envy of the block.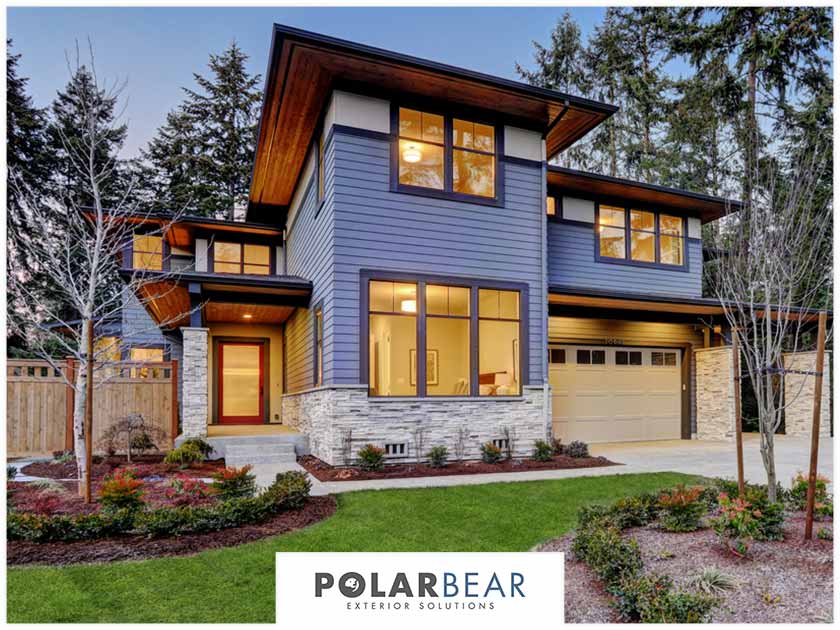 Tip #1: Consider Different Textures
The first thing to keep in mind if you want a more interesting-looking exterior is to mix different textures together. A good rule of thumb is to mix a smooth finish for one finish with something a little more interesting like shingles with a belly band.
Tip #2: Use Contrasting Colors
A good exterior color palette should use two or more hues to make certain architectural elements of your home such as windows and doors stand out. A siding contractor will often recommend two different colors, one lighter and the other dark, to create a good visual impact.
Tip #3: Choose a Siding Color That Comes With Experience
If you decide to go with mixed materials for your new siding look, try to pair it with siding that has a different shade and color. This works well if you own a contemporary home and you want to achieve a more subtle yet non monochromatic look.
If you are looking for James Hardie siding replacement–look for an "Elite Preferred" James Hardie siding installer. These companies will be the most experienced in your area with design and will ensure a quality application that meets the manufacturers standards.
If you are looking for replacement Polar Bear windows or are in need of a trusted local siding contractor in the Greater Seattle to service your siding or roof, then you've definitely come to the right place. We are a team of 55 hard-working and highly experienced individuals who treat each home we are working on as if it were our own. For all your home exterior needs, give us a call at (425) 290-5579 or fill out our contact form to receive a free quotation.