A patio door replacement is always a worthy investment for every homeowner. Not only does it help connect your interiors with your outdoor living space, it can also add to your home's overall value. But which patio door style will best fit your home and your specific needs? Polar Bear Exterior Solutions, the area's trusted expert in door replacement and roofing, offers a brief comparison between the two most popular patio door styles available–French and sliding doors.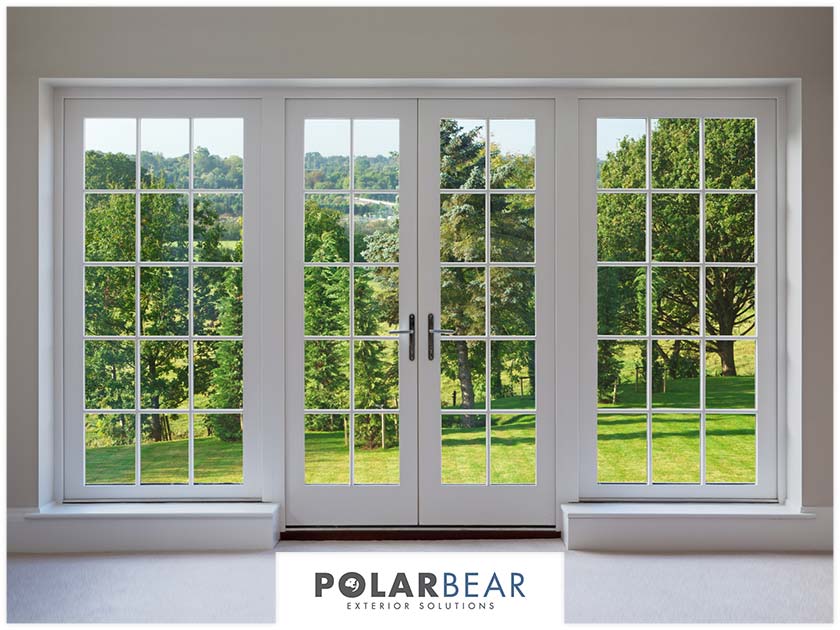 Classic French Doors
This patio door style is recognizable by the glass panels extending along most of its length. French doors remain a favorite among many homeowners because it adds an elegant touch to any room they're installed in. But these patio doors are not only known for their classic appearance–they can be functional, as well. French doors create a wide opening that seamlessly connects your interiors with the patio. If you like hosting parties, this can be especially handy because it allows for smoother traffic between the two spaces.
Contemporary Sliding Doors
These are the polar opposite of French doors. Sliding doors come with thinner framing and an expansive glass area that offers a lovely, panoramic view. When closed, they allow plenty of natural light to stream into your home. They operate differently, as well–gliding smoothly across their track instead of swinging out or in like French doors. Because of their effortless operation, they are extremely useful for those with limited mobility. Whether you've decided on French or sliding doors, make sure to choose a reliable door and roofing contractor like Polar Bear Exterior Solutions for their installation.
Our top-tier French and sliding patio doors ensure unmatched beauty and worry-free operation. They are available in vinyl, fiberglass and finished wood, allowing for durable and secure performance. Not only that, these doors come with additional features, such as a multipoint locking system, blinds in the glass and a retractable screen.
Look no further than Polar Bear Exterior Solutions, premier roofer and window contractor, for your patio door replacement needs. We'll help you pave the way to a lovelier and more functional home with our exceptional products and services. We serve the areas in King and Snohomish counties and around Mukilteo and Seattle, WA. Call us today at (425) 290-5579 or fill out this contact form to schedule your consultation.