Your home's front entrance commands the most attention from the street. This is why buying a quality entry door is a must. Doing so can boost your home's curb appeal and value.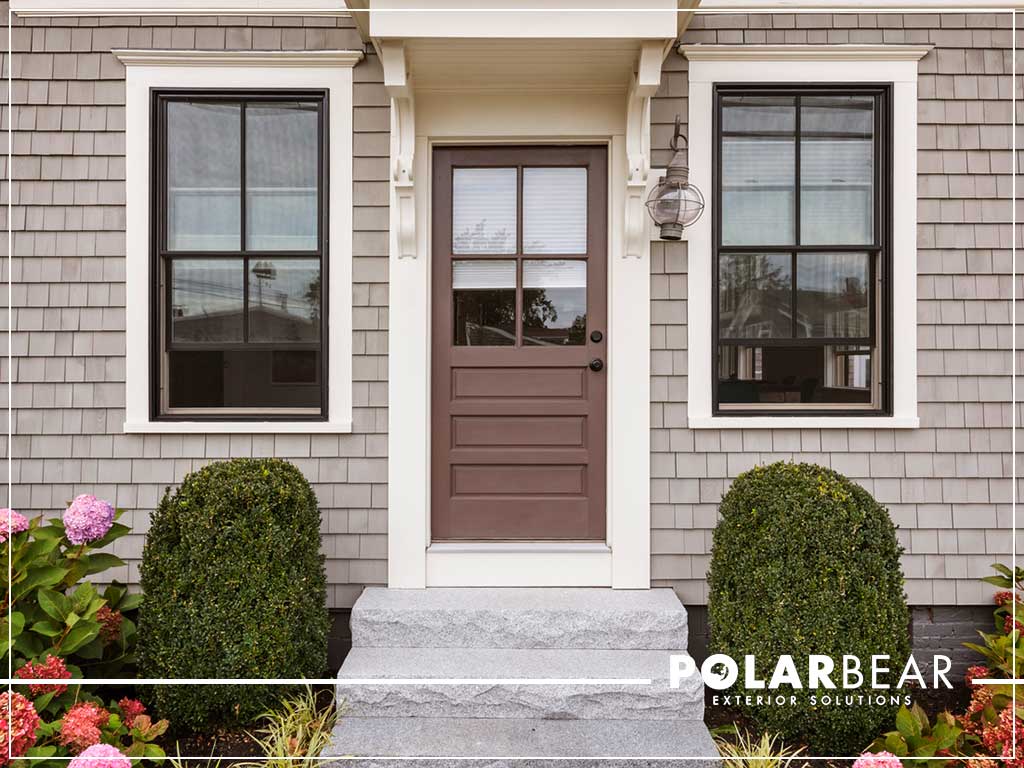 Polar Bear Exterior Solutions, your top roofer in the area, shares some basic tips on buying quality entry doors in today's post.
Classic or Modern
Polar Bear Exterior Solutions is proud to work with local door manufacturers, like Pella. We also offer steel entry doors that require little maintenance and can offer security and weather resistance, although fiberglass doors resist wear and tear better than steel.
Make a bold, classic statement with Pella® entry doors. Pella is a leader in both classic and modern styles of entry and patio doors. As a constant innovator, Pella can bring you the latest entry door technology while being committed to energy efficiency and sustainability. As a top window and roof repair and replacement company in the area, we can attest to Pella's top-tier quality.
Speaking of innovation, steel and fiberglass doors have more insulating value than your old-fashioned wood doors. Wood entry doors might still have that classic feel to them, but steel and fiberglass doors often boast tighter-fitting frames and energy-efficient cores, with the assurance of a low-maintenance product that will stand up to the elements.
Time to Buy a New Entry Door?
When you're ready, you'll need an entry door that's beautiful, secure, durable and energy-efficient. This is where Polar Bear Exterior Solutions, a top roofing & entry door contractor, with a skilled team of consultants, technicians and factory-trained installers will help make your experience easy and headache-free.
Polar Bear Exterior Solutions works with select manufacturers, so no matter your tastes, we have a solution that will exceed your expectations. For door installation and other services, call us today at (425) 999-4053 for a free estimate. We serve homeowners in Mukilteo and Seattle.