With summer fast approaching, now is a great time to look after your deck. It's your outdoor retreat for quiet mornings, pool parties and barbeque nights, after all. However, harsh weather conditions during the cold season might have done a number on your deck.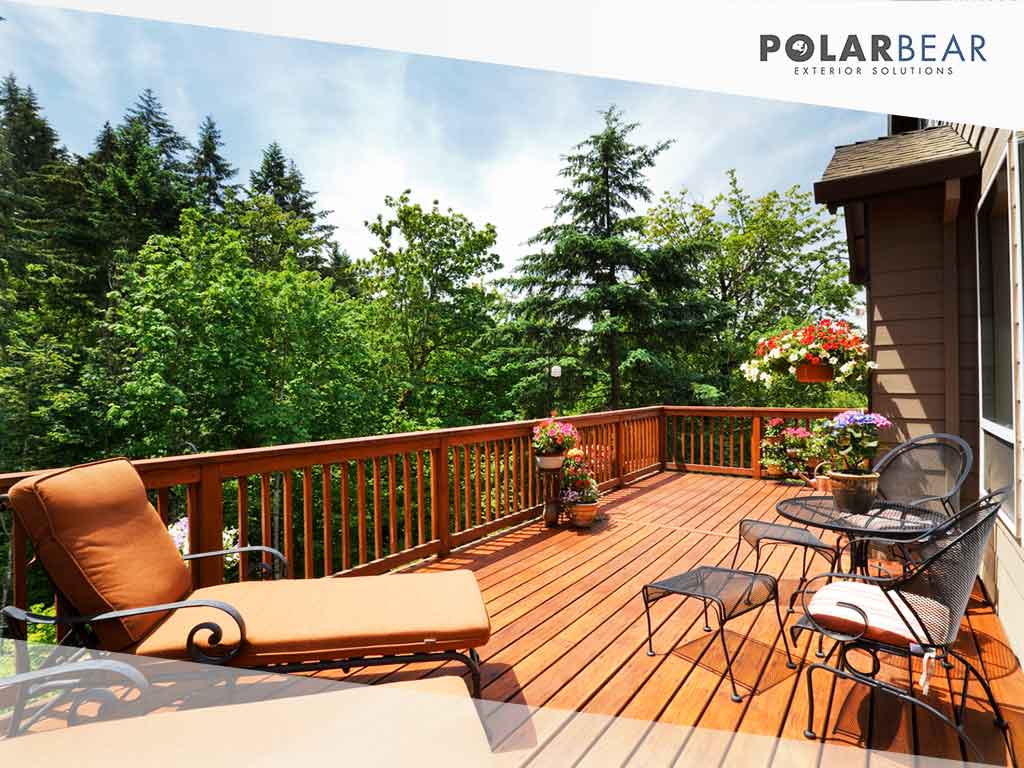 It pays to be proactive to maximize the service life of your deck. Polar Bear Exterior Solutions, your premier decking contractor, shares some tips:
Perform Routine Inspections
Keep an eye on your deck's condition throughout the year, especially during spring or summer. This way, you can address all the underlying issues before the wet or cold season sets in. You can start by shaking the railing with force to see if it's loose or damaged, then you can look for worn out areas. Examine the beams, joints and posts, then inspect the hardware underneath the deck.
Make Immediate Fixes
Once you've spotted the signs of damage on your deck, it's time to perform the necessary repairs. Replace cracked or damaged boards, change loose nails and seal cracks with an adhesive. Be careful, however, not to void existing warranties. As your trusted decking and awning contractor, Polar Bear Exterior Solutions can help you keep your deck in top condition year-round.
Maintain It Regularly
Every kind of deck material has its unique maintenance requirements. Vinyl, for instance, only needs water and mild soap to avoid stains, mold or mildew. Timber, on the other hand, may require a sealer to preserve the wood. You may ask for your contractor for some tips to keep them looking good as new.
Polar Bear Exterior Solutions will ensure that your deck will provide lasting beauty and value for your home. We have partnered with AZEK to offer some of the best decking products available on the market. We also offer an array of customization options to suit your personal style.
We also offer quality Polar Bear windows and doors. Contact us at (425) 999-4053 or fill out our form to get a FREE estimate. We serve homes in Seattle and the surrounding areas.