Skylights are great because they let you boost levels of natural light in your home during the day without eating up precious real estate along your walls. Unfortunately, not all homes do well with traditional skylights. Fortunately, tubular skylights exist as alternatives. What can they do for you? Skylights and awning contractor Polar Bear Exterior Solutions shares here the benefits of tubular skylights, or solar tubes: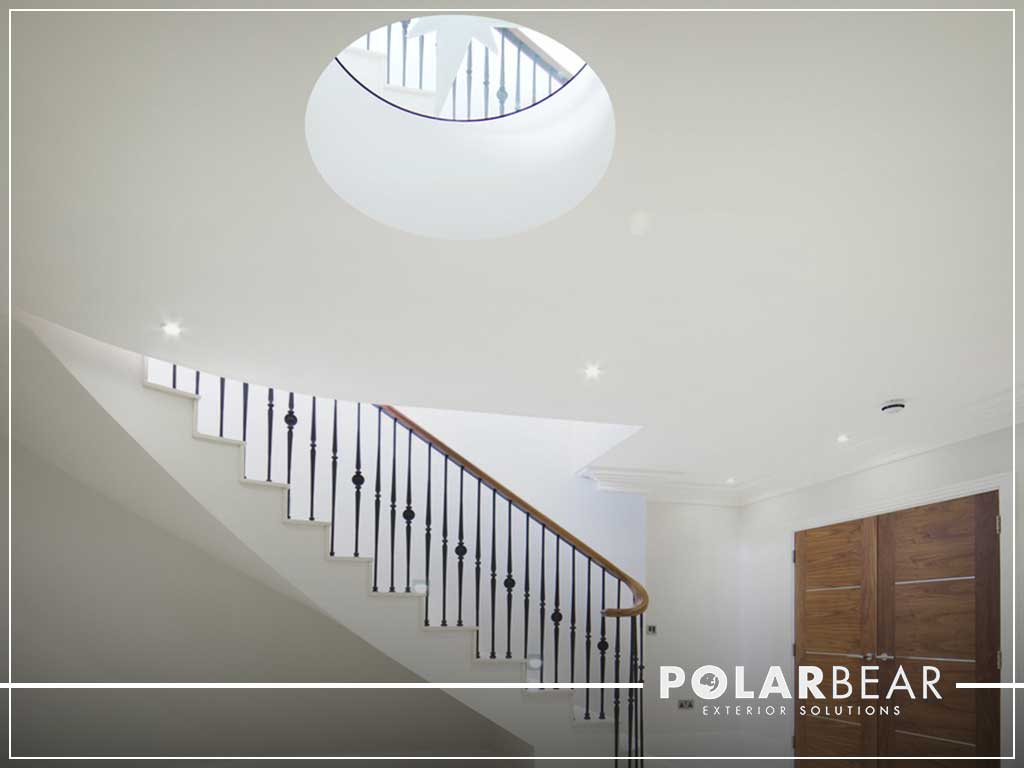 They Are Versatile – Tubular skylights can fit where traditional skylights can't. It doesn't even matter what kind of roof pitch you have! Tubular skylights can be configured to direct natural light into any room you want to brighten up.
They Are Easy to Install – Typically, tubular skylights your windows and siding contractor have three parts: a roof-mounted dome responsible for collecting light, diffusing lenses in the ceiling and a mirrored pipe connecting the two. They don't require light well construction and Installing them calls for minimal roof cutting so most installations are accomplished in just a couple of hours.
They Don't Add Heat or Glare – To illuminate space, tubular skylights rely on collected light reflected down. This provides you with all of the goodness of natural light but none of the heat and glare because they've already been diffused! Tubular skylights are also inoperable. As they are more airtight than traditional windows, they are better at helping maintain good insulation for a home, keeping outdoor heat out.
Polar Bear Exterior Solutions is the local expert to trust for all your home improvement needs! Aside from Polar Bear windows, we also offer top-quality roofing, tubular skylights and more. To learn more about our products and services, and what we can do for you, simply give us a call at (425) 999-4053. Get a FREE estimate today! We serve Seattle and the surrounding communities.