Decking can take quite a beating from constant exposure to the rain and sun. Wood is a poor choice if you want something that will look good and last long with little maintenance, so most people are choosing composite decking material. Yet, like all home improvement materials, misconceptions about it still exist. Polar Bear Exterior Solutions, Seattle's premier roofer, debunks the most common composite myths.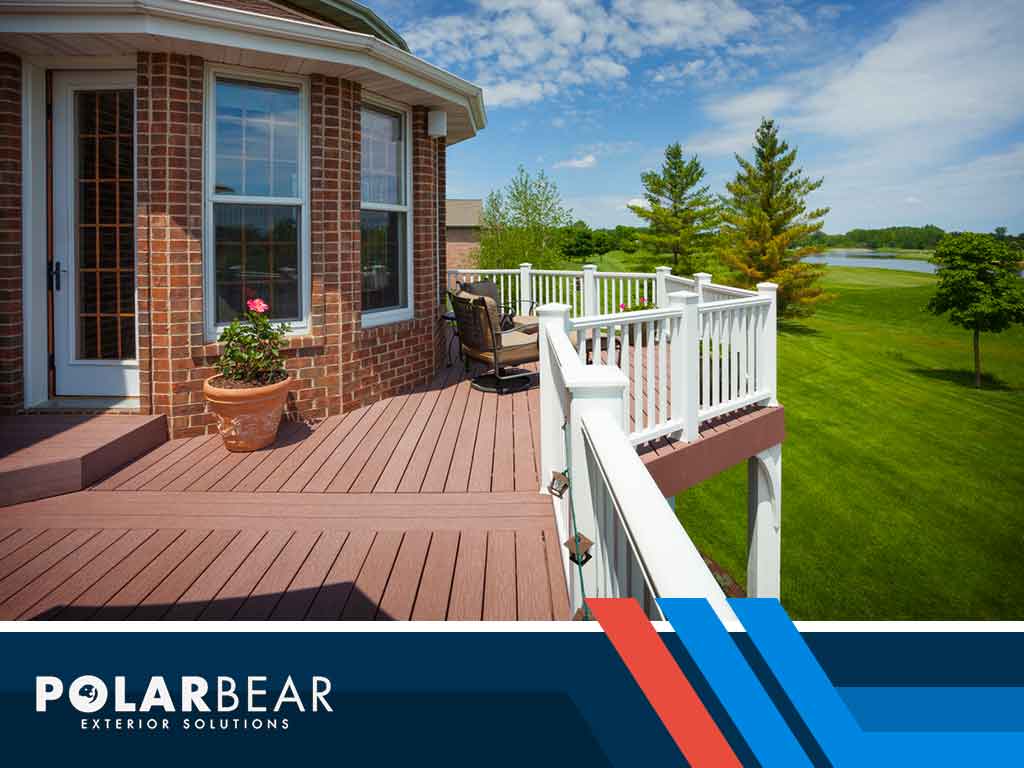 They Look Unnatural
Composite decking has evolved a lot since it began more than 20 years ago. Today, manufacturers are able to produce them so that they can mimic natural wood very well. They have grains and finishes that replicate woods found all over the world, so you won't have to worry about having a synthetic look.
All Consist Of the Same Material
Since early 1990, materials in various quality, aesthetics, and value flooded the market. The most common of these is a composite made with an integrated, three-sided shell. They have protection against severe weather, heavy foot traffic, fading, mold and staining. As a premier roofing contractor, our solution is to use a product that is almost 100% PVC because of its versatility. That way, any threat of moisture damage, staining, fading and warping is eliminated.
Composite Decks Are High-Maintenance
Whatever sits outside is exposed to the harsh elements for years on end; it will need some maintenance at some point. When it comes to decking, the difference lies in the type and level needed. Natural wood decking requires regular sanding, sealing or staining. It can splinter, warp or rot, needing more costly maintenance measures. Composite decking, on the other hand, only requires a rinse twice each year.
It Is Not Environment-Friendly
Eco-friendliness is a key determining factor when shopping for home improvement products. One myth against composite decking is that it's not good for the environment. This couldn't be farther from the truth. Composite decking can be made from recycled content, making it very eco-friendly..
For maintenance of your composite decks, turn to Polar Bear, the area's premier decking and roof repair experts. You can be sure that we'll handle your decking project as if it were our own. We serve residents in Mukilteo, Seattle and other nearby areas. Call us at (425) 999-4053 for a free consultation today!