When it comes to siding material, you'll have no shortage of options and most homeowners tend to gravitate toward the option that is both affordable and durable. While you'll find numerous products on the market that fit these requirements, such as aluminum, vinyl and stucco, there's likely one material that your siding contractor recommended for you to consider: James Hardie® siding.
In this post, Polar Bear Exterior Solutions discusses the reasons why James Hardie siding is known as the "superior siding."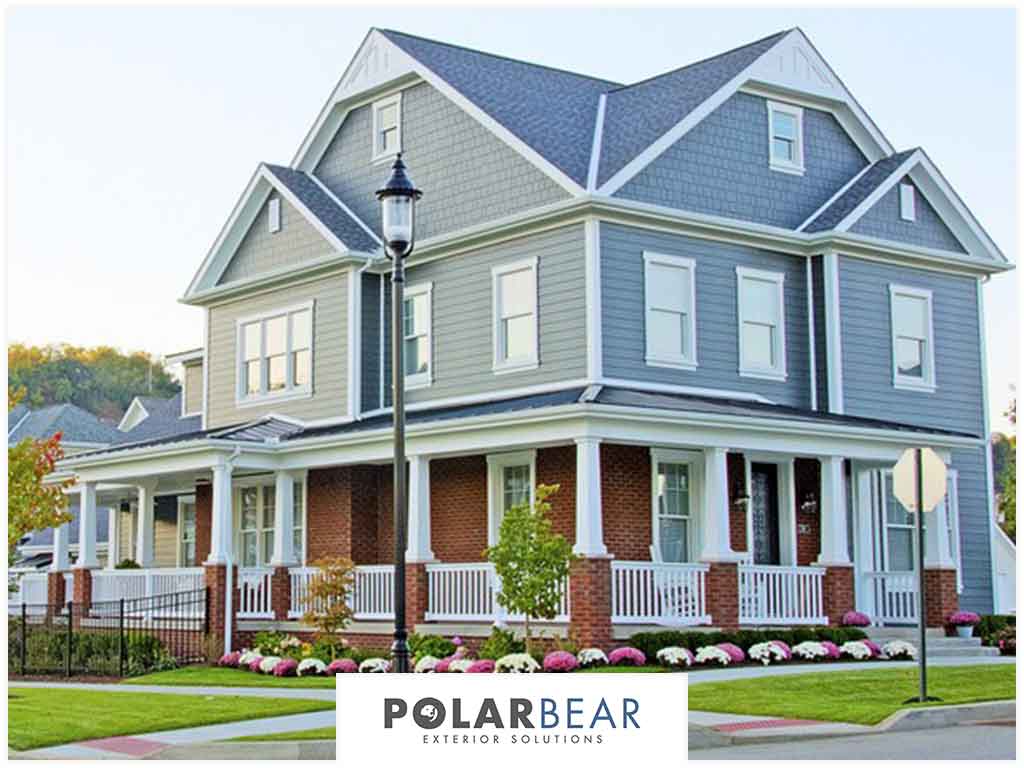 Vs. Vinyl Siding
Compared to the capabilities of James Hardie siding, vinyl siding pales in comparison. In terms of appearance, James Hardie siding is almost five times thicker than vinyl, which allows it to mimic authentic wood-grain effect and give your home a more elegant appearance. Apart from that, James Hardie siding products are also damage-resistant, preventing it from melting, cracking or warping from the elements.
Vs. Wood Siding
Thanks to the organic material included in their manufacturing process, wood siding is more susceptible to moisture damage and mold. James Hardie siding can easily withstand these issues since it offers better protection from wet and freezing conditions. It also won't split, crack or deteriorate over time thanks to its quality weather damage resistance. To install James Hardie siding in your home, simply turn to awning contractor Polar Bear Exterior Solutions.
Vs. Engineered Wood Siding
James Hardie's fiber cement siding and trim, on the other hand, is specially manufactured to resist various forms of damage better than engineered wood siding. These types of damage that pose threats to engineered wood siding include pests, fire, temperature and moisture damage. Apart from that, their siding warranties do not cover swelling and edge checking issues. Thankfully, with James Hardie siding, you won't have to worry about such problems at all.
To install polar bear windows in your home, simply turn to Polar Bear Exterior Solutions. We are your leading provider of windows and siding installation services. Give us a call at (425) 999-4053 or fill out our contact form to get a free estimate. We serve homeowners in Seattle and other nearby areas.