They say you only get one chance to make a first impression. Proper attention to your home's curb appeal, or its initial value from the street, is a great way to attract potential home buyers. Below, we'll highlight your favorite exterior remodeling ideas that'll help your home stand out before anyone even steps foot inside.
1. Landscaping
Lawn care is essential in ensuring that your home looks well maintained from the street. While there are upfront costs to great landscaping, meticulous attention to routine upkeep is what'll help your home stand out – properly trimmed grass, watering to prevent brown spots, and regular weed pulling show potential buyers that you take care of the space. Of course, the more greenery, the better. Since extensive landscaping can cost a pretty penny, you can opt for adding planters and window boxes for a more inexpensive quick fix. Place these around key areas such as windows and entryways to make the home look more inviting.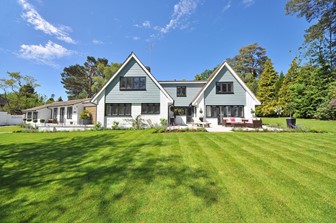 2. Entry Door Replacement
When viewing your home from the street, the attention of passersby is almost universally drawn to the front door. While you do not have to have the high-arching, imposing swinging doors of Victorian-era houses to denote the elegance of your home, you do want something that is clean, modern, and that beckons visitors to "come on in."
A great place to start in making your front door a shining light for your home is by researching the various Pella entry doors on the market. Pella has a solid selection of both modern and classic entry doors that are sure to mesh with any siding choice for optimal curb appeal.
To further boost the view from the street, consider pairing your new entry door with modern exterior door trim. Not only can this provide a classy contrast between your siding and entry door that will further boost your curb appeal, but properly installed trim will also provide an additional seal against the air, moisture, and debris that is notorious for sneaking in through the door framing.
3. Clean Your Gutters
In addition to the tangible benefits of preventing blockage, cleaning your gutters makes your home look well maintained. Visibly clogged or blocked gutters can cause runoff problems as well as make the home look unkempt from the street.
4. Upgrade the Garage Door
Replacing the garage door entirely can be quite an expensive undertaking, but simply power washing it before staining it a fresh new color will make it look brand new.
5. Replace the Mailbox
An updated and more modern mailbox will instantly make your home look better for under $100.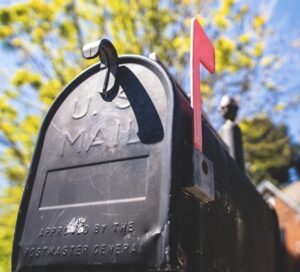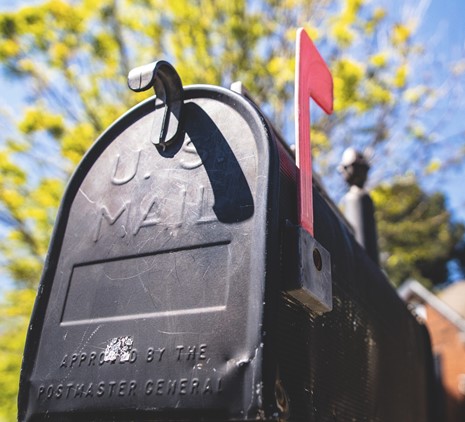 6. Exterior Upgrades
While certainly more expensive, a siding upgrade adds more curbside pop than almost any exterior renovation. The switch from dated, cracked, and blistered siding to clean, flush, and modern options will turn a rundown house into one that will certainly give potential buyers a reason to stop and stare.
While there are a number of quality house siding material options on the market, from white board and batten siding to composite wood siding that give a highly natural aspect, one of the premier choices is James Hardie colorplus fiber cement. Designed to last a lifetime in the face of a wide range of weather conditions, James Hardie colorplus fiber cement comes in a plethora of color options that is sure to capture the essence of your ideal home exterior.
7. Revamp the Driveway
The driveway is the first thing that buyers will notice about your property – a cracked or visibly damaged gravel driveway is an immediate turnoff. Replacement isn't always necessary, and a simple patch job should make your home instantly look better at first glance.
Conclusion
Your home's curb appeal is an essential aspect of its overall value. The aforementioned projects, both big and small, will help you increase the visible value of your property and attract potential home buyers. For more ideas on exterior remodeling projects to enhance curb appeal, browse through the many choices found at Polar Bear Exterior Solutions.
Matt Lee is the owner of the Innovative Building Materials blog and a content writer for the building materials industry. He is focused on helping fellow homeowners, contractors, and architects discover materials and methods of construction that save money, improve energy efficiency, and increase property value.