While old and failing windows should prompt a replacement, not every homeowner is ready to take on such a considerable investment like this all at once. Before calling up your window contractor, you'll need to decide whether you should have all your existing windows replaced in one big project, or do it a few at a time. Polar Bear Exterior Solutions, your trusted window and siding contractor, discusses more of this here.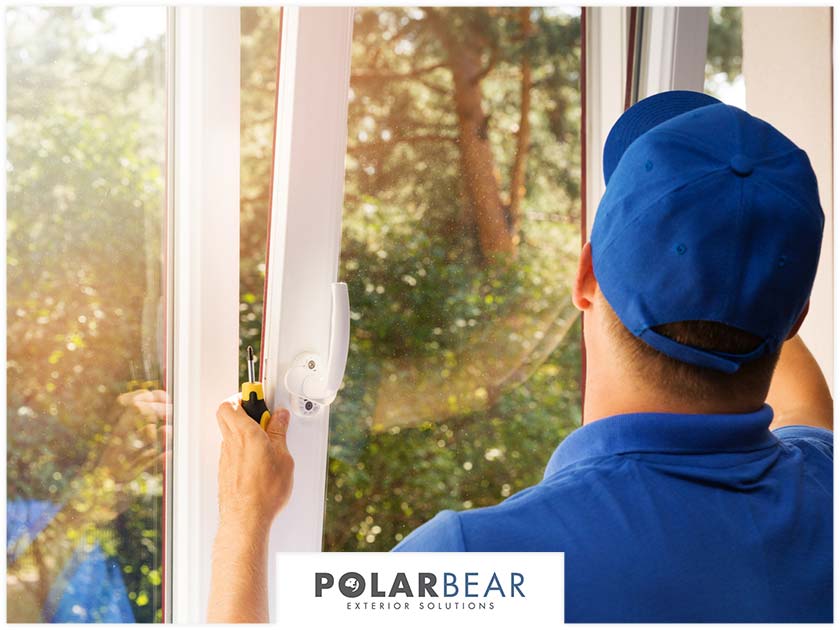 You Can, But You Don't Have To
Not every window in your home will suffer the same amount of damage–not even during a major weather event. Some, in fact, may look worn out but are still functional. Other units may have sustained serious enough damage that repair or maintenance will no longer be the right answer. If you have the budget and want a more cohesive look for your home, you can have all of them replaced at one time.
Just make sure to turn to a reliable home improvement company like Polar Bear Exterior Solutions for the job. We offer a wide selection of high-quality replacement windows from the leading brands, including Simonton and Pella®. Aside from increasing your home's curb appeal, these windows can ensure durable and long-lasting performance. And with our expert crew, you can always expect your Polar Bear windows to be installed perfectly right the first time.
The Number of Windows You Should Replace
This will depend on the affected area. Are the windows in this particular room damaged enough to warrant a replacement? While there is no set number, you should consider investing in at least three to five windows because you'll get better prices from your choice of window company. Avoid replacing one window at a time, especially if it's all in the same room–it can be a waste of your money and time. Instead, make the most out of your project by replacing all the windows in one room or on one floor.
Polar Bear Exterior Solutions is the premier window and siding contractor you can count on for the highest quality service. Expect only a smooth and worry-free experience when you turn to us for your exterior home improvement. We serve the areas in and around Mukilteo and Seattle, WA. Call us today at (425) 290-5579 or fill out this contact form to schedule your consultation.